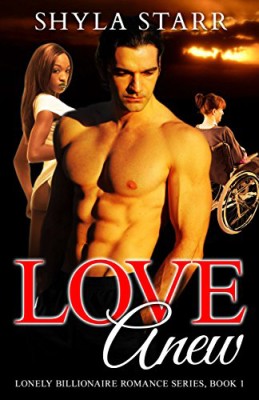 Tricia was hired to care for billionaire John's wife, who is dying. An unlikely romance emerges after his wife, Rebecca, gives John permission to pursue his happiness after she is gone.
About the Book
A BWWM Billionaire Romance Story
***Due to sexually graphic content and language that some may find offensive, this book is intended for mature readers only***
***This book contains approximately 7,000 words***
The professionalism she normally displayed had disappeared for a moment and he saw the naked desire…
John is a billionaire with a dying wife. Tricia is the nurse who takes care of the ailing Rebecca. John doesn't want to let go of Rebecca but it is not his decision to make. Tricia feels sorry for both John and Rebecca, but there is another feeling that the nurse can't just shake off.
Tricia is sickeningly attracted to John. So one day, when she sees John crying his heart out, she throws professionalism out the window and hugs her billionaire boss. John is comforted by the hug but realizes it is not enough. So he takes Tricia right then and there, on his office desk.
But they know it shouldn't happen again. While Rebecca is no longer functioning as a wife, it is still cheating. John loves Rebecca and Tricia genuinely cares for her. But as they all wait for Rebecca's demise, are John and Tricia's self-control stronger than the attraction?
Download to read the first book of this sexy, romantic series…
Other Books in "Lonely Billionaire Romance Series"